Westchester Digital Summit named by Forbes as one of the
"

Must-Attend Marketing Conferences For Leaders In 2014″
What is the Westchester Digital Summit?
If you're an entrepreneur looking to network with a variety of power players, you might be drawn to the posh Westchester surroundings of this conference, which is put on by Silverback Social & Zanzarella Marketing. 
Chris Dessi, the conference organizer, promises to provide attendees with energized and gritty commentary from a diverse group of speakers from some of the largest brands in the world.
A premier  day of learning, collaboration and empowerment to stimulate and electrify you, bringing a new digital edge to your business, company or brand. 


"It was great – it was really, really electric"
"This is a great event. It's important when you congregate smart people together. The list of speakers at the event is amazing.  People came with a certain energy; a certain enthusiasm. To learn to grow and to make progress."
" In order for businesses to grow – they need to be involved right now in the digital world – this digital summit is providing the opportunity for our Westchester County Businesses to learn about social media"
"This particular conference is a conference everyone should attend, because there is so much knowledge in this room"
"It was an honor to be on stage with all of those experts – it was really interested to hear all of their points of view from Facebook to Rue La La"
""There are a lot of great companies here in Westchester  that are doing a lot of interesting things in the social and digital space – there are a lot of great attendees vendor and discussions happening around digital – lots of very intelligent questions coming from the attendees"
"There are a lot more big shot people here than I thought"
"I think it was great – we had a lot of interesting questions about social media.  I think it was great all around Panel – especially to have Facebook on the panel was a big plus"
"I thought it was great – before you just sat down and wrote, now it's about how do you engage with people"
A SPECIAL THANK YOU TO OUR PUBLIC RELATIONS PARTNER CO-COMMUNICATIONS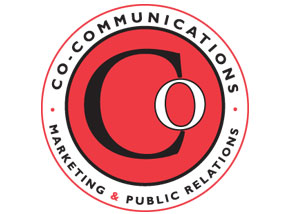 BRANDS WHO HAVE SENT SPEAKERS TO OUR SUMMIT
BRANDS YOU'LL MEET AT OUR SUMMIT